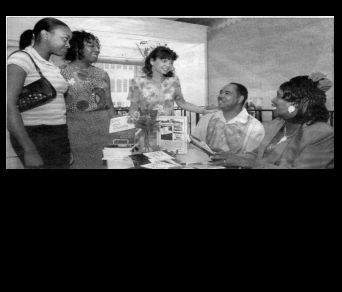 Author of the book "Love And Charity" James Woods, (center), and Love And Charity Mission founder Louise Hunter, (right), signs books at Commitments Book Storee last Saturday for buyers.

Hunter's gripping biographical account of her great struggle to raise 21 children.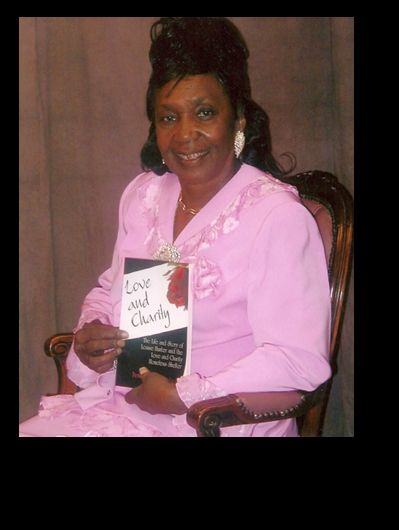 This book also recounts how despite ridicule and rejection, Mother Hunter established the Love And Charity Homeless Mission relying only upon her faith, intuition, and will to survive.
The author who has a doctoral degree in Theology, has functioned in sereral ministorial capacities, in the pulpit and outreach ministries from nursing — homes, radio and television broadcast ministries.
He is the founder and pastor of Power of the Holy Ghost Deliverance Ministries Inc., of Blue Island, Illinois.
Coming Soon To The Site (Autobiography Section)
vintage photographs of Mrs. Hunters childhood Hometown.